About
My name is Dominik "Dom" Habersack. I love sharing what I know in any way possible. This is me with my dog Cooper: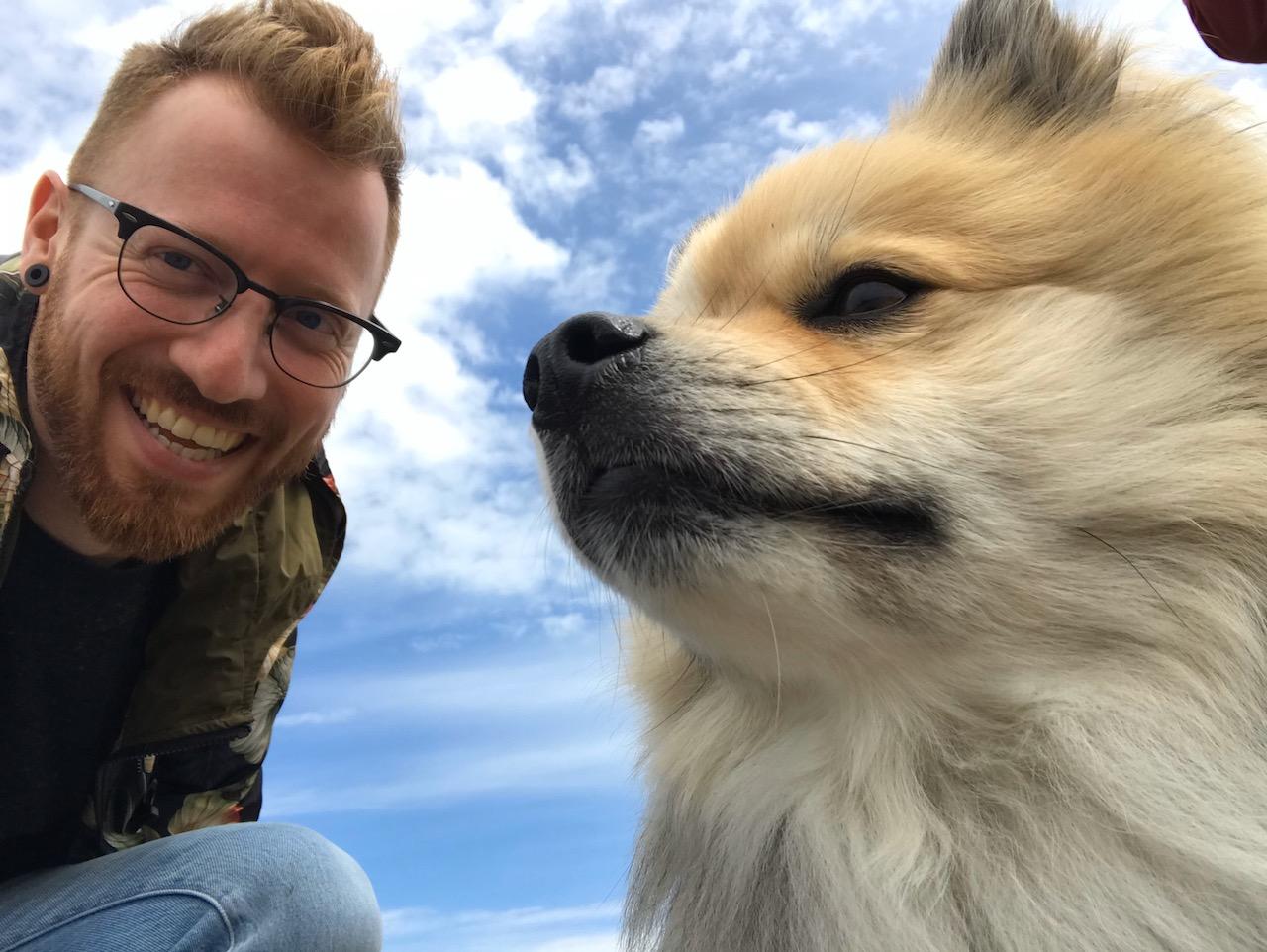 I do my best work on the web, where I have been working with businesses on improving their products for over a decade. With a focus on UI and UX, I work hard to make it easier for your customers to interact with you.
People come first in everything I do. I want to identify and solve problems people have in their daily work to make their lives a little better. When writing code, readability always beats shortness for me. The most performant and optimized code is useless if others won't be able to maintain it.
I have worked with many tech stacks across teams, companies, and industries. My work history has equipped me well to adapt to new environments and take on new challenges.
I never shy away from the tasks and responsibilities nobody else wants to take on either. I'll untangle legacy code and Google Tag Manager setups others don't want to touch. If there's a new initiative nobody else is familiar with, I'll use it as an opportunity to learn something new. I leave everything I touch in a better state than I found it in, making the next person's life easier.
I started my own company to explore my passion for sharing knowledge full-time. Under the umbrella of the fn teach GmbH, I develop info products and courses. I also do contract work to help teams improve their products and processes.